Study Abroad: What Are English Language Proficinecy Tests
If you are planning to study abroad, just applying to the college of your choice is not enough. There are other requirements which you must fulfill in order to secure a place in a university abroad. One of the essential requirements is a valid score card of an accepted English Language Test.

Source: https://www.ndtv.com/education/study-abroad-what-are-english-language-tests-1680845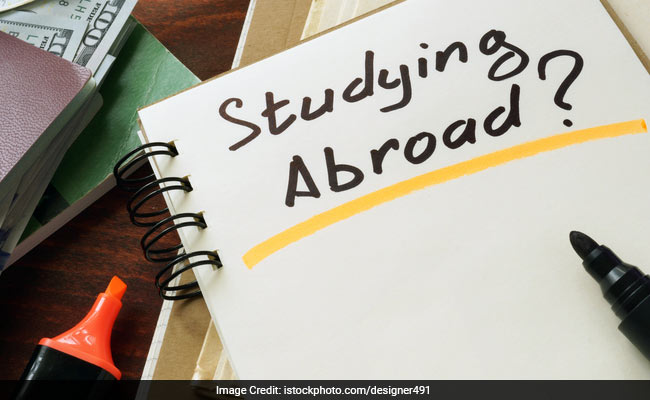 As an applicant to a foreign university you must enquire more about these exams and find out which exam's score is accepted at the university of your choice. 
IELTS: The International English Language Testing System (IELTS) is a test taken by people who intend to study or work in a country where English is the language of communication.
IELTS is available in two versions – Academic and General Training. Academic IELTS is for those who apply for higher education or professional registration. General Training is for those who migrate to Australia, Canada and the UK or apply for secondary education, training programs, and work experience in an English-speaking environment.
IELTS score is accepted by more than 10,000 institutes and training organizations across the world. 
TOEFL: TOEFL is one of the most popular English-language test accepted by more than 9000 colleges, universities, and agencies in more than 130 countries Australia, Canada, UK, and USA.
The registration for TOEFL goes on throughout the year and there are almost 50 tests conducted in a year. 
CAE: Cambridge English: Advanced (CAE) is another English-language test which is accepted as a proof of English language ability. This test is accepted by 100% universities in UK.The test dates are available throughout the year. There are 2800 test centers in 130 countries. The exam is both paper-based and computer based. 
CPE: Cambridge English: Proficient (CPE) is another of the English language tests which are accepted by all the universities in UK. This is conducted in both pen-paper mode and online mode. 
The exam dates for this test are generally available every two months and the exam is conducted at over 2800 centers in 130 countries around the world
We at Mahion Global offers you,
Admission Assistance
We arrange admission in various colleges according to student's choice. Also we suggest them best college to enhance their skills and to develop their personality. We make students aware about the documentation requirement to apply in college. We help students to fill the Application form. We always try to help the students by answering their questions regarding their study, their college and the Services that the college provides.
Training
We are running IELTS Coaching classes, Spoken English Classes. We are also preparing students for Embassy Interviews. In these classes we teach the students the grammar, tell them the correct pronunciation and the correct sentence making.